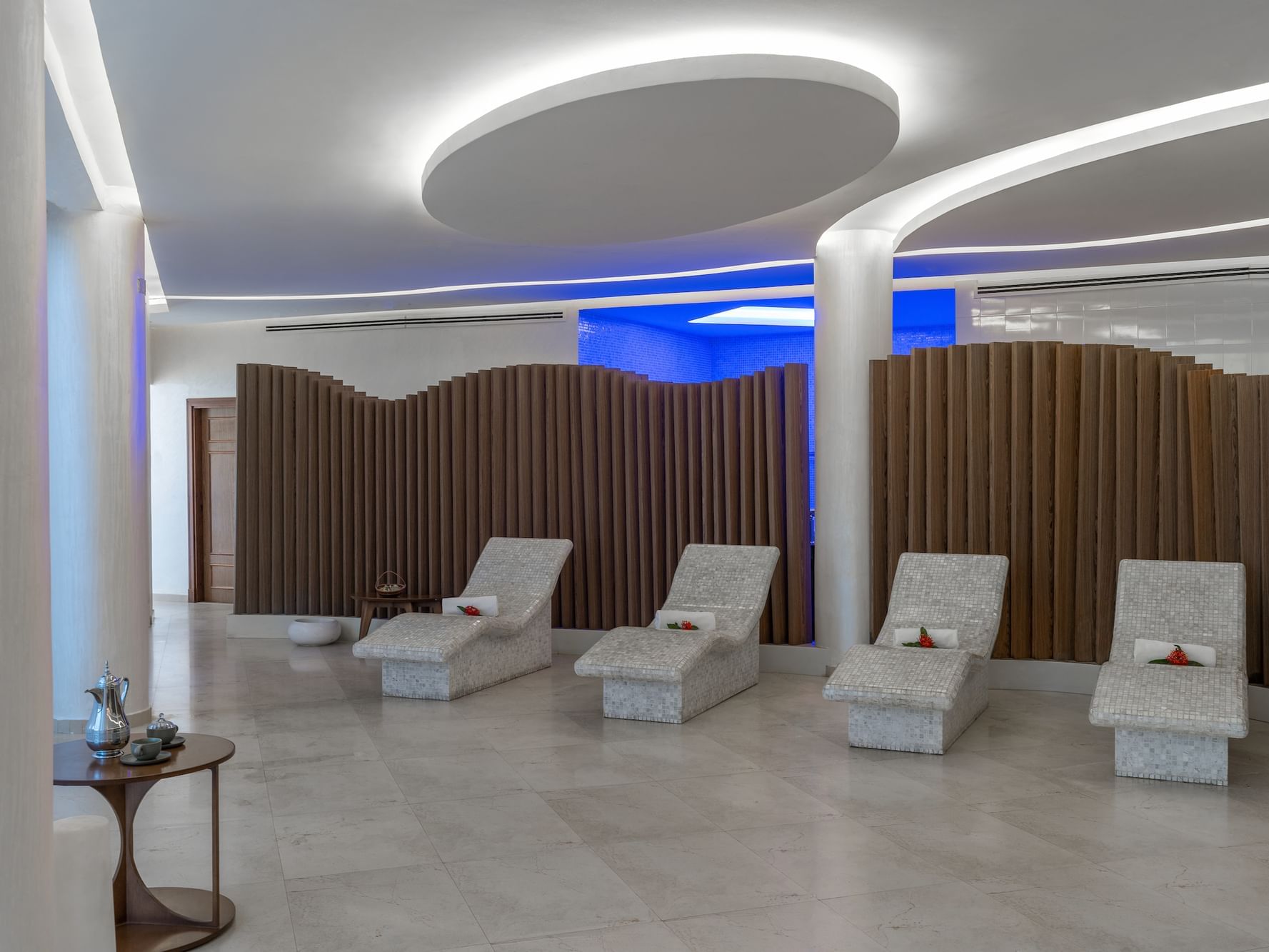 Spa & Gym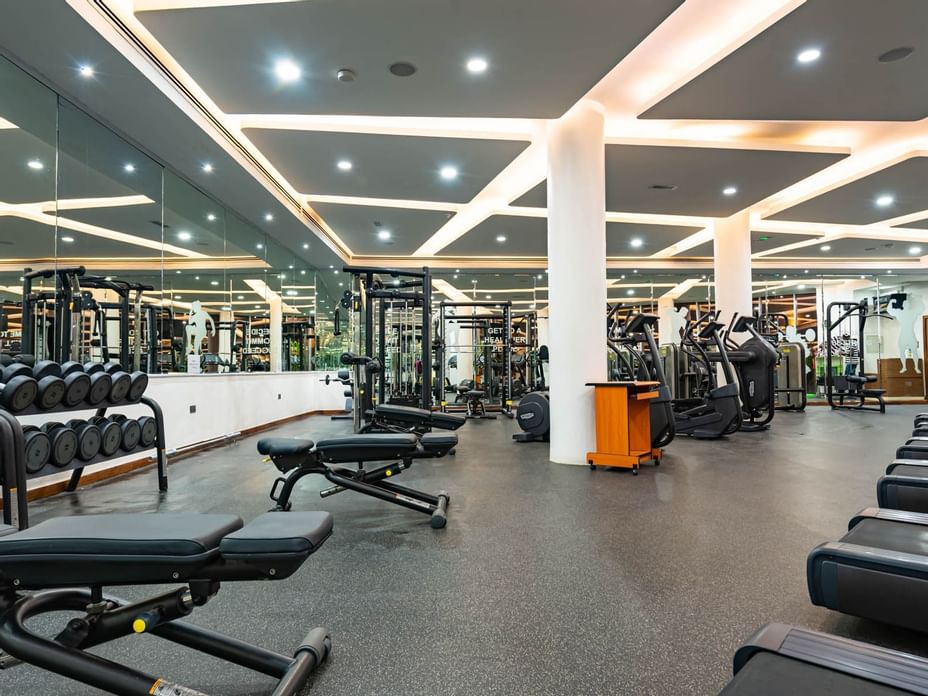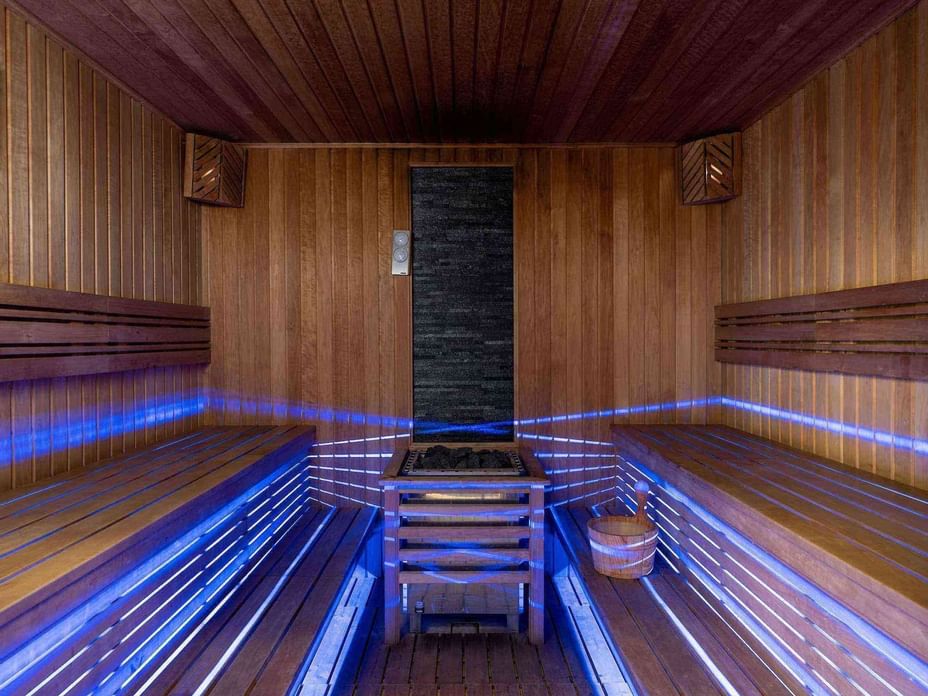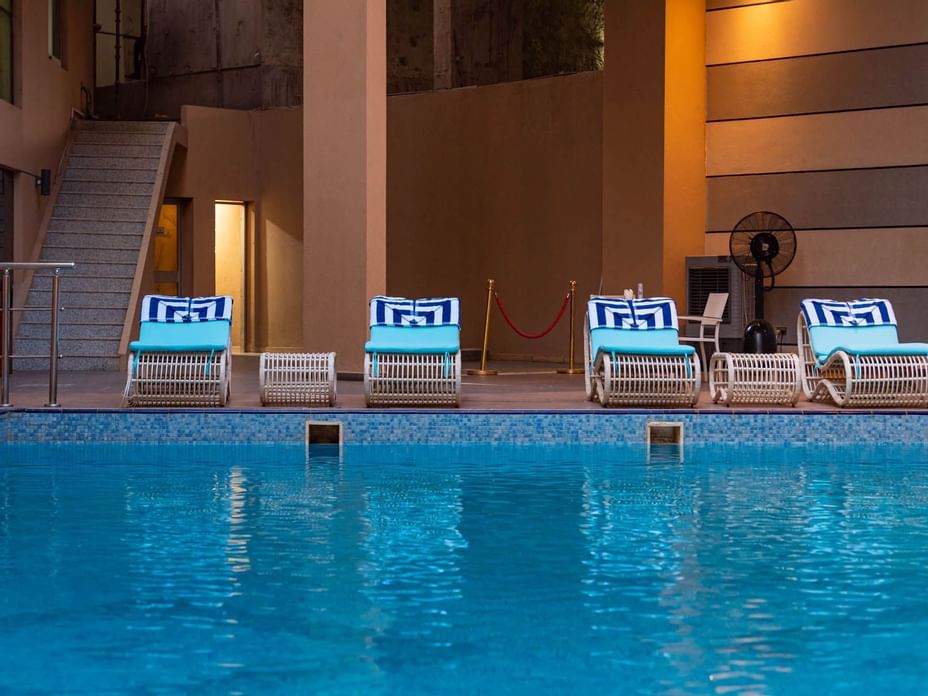 Awaken your senses at Pyramid Continental Hotel's exclusive True Aloe Spa. The focus is to shift from merely providing spa services, to a holistic and healing approach. The True Aloe Spa off­ers a place to slow down, breathe deeply and rediscover one's energy. Our spa concierge will enjoy customizing a bespoke collection just for you, so you will be guided through a Spa journey that will leave you relaxed, rejuvenated and pampered from head to toe.
The state-of-the-art facilities at our Spa features male and female Spa including Jacuzzi, emotional baths, sauna and eight treatment rooms. The Spa Building is located next to Hookah Terrace and the swimming pool. The Lady's Spa is located on the Second, and the Men's Spa is located on the Third Floor.
OPERATING HOURS - 11.00 am till 09.00 pm
Reception - 08:00 am till .09.00 pm
Sauna, Steam and Jacuzzi - 08:00 am till .09.00 pm
Gym & Fitness Facilities
The gym is located on the first floor of the Spa Building and inhouse guest has complimentary access to the Gym facilities. Enjoy a wide range of equipment with a private studio for aerobics.
OPERATING HOURS - 06.00 am till 09.00 pm
spamanager@pyramidcontinentalhotel.com
Traditional Thai Massage with Herbal Poultice
A combination of Thai massage and warm herbal poultice application helps to stimulate blood flow and reduce joint congestion improve flexibilities and relieve muscle ache.
60Minutes: USD 64
90Minutes: USD 97
12Minutes: USD 119
Royal Warm Herbal Poultice Massage
Enjoy relaxing oil massage with warm Thai herbal poultice application. The herb known for its healing properties helps to melt way all your tension, improves blood circulation and the function of the lymphatic system.
60 Minutes: USD 64
90 Minutes: USD 97
120 Minutes: USD 119
Thai Massage
Use of gentle pressure and stretching techniques to relax the whole body. This is an ancient healing practice that originated in India based on Ayurvedic principles by combining acupressure gentle stretch assisted by yoga posture that soothes muscle aches and pains.

60 Minutes: USD 50
90 Minutes: USD 71
120 Minutes: USD 91